Despite a historic win for Hulu's The Handmaid's Tale & Atlanta's Donald Glover, big victories for the Margaret Atwood adaptation's lead Elisabeth Moss, This Is Us' Sterling K. Brown, HBO's Big Little Lies & Veep, last night's Emmy ratings mark the third straight decline for TV's biggest night.
Who cares you're saying, all we really care about is the fashion so I'm going to spare you all the details & just say that I thought that Jessica Biel killed it in a rose gold Ralph & Russo shimmering asymmetrical gown.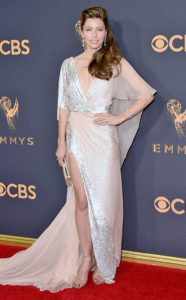 Here are the best dressed according to Vanity Fair but curious to hear what you think.
Worst for me? Well this will be an unpopular choice but I hated Tracee Ellis Ross' Chanel mish mash.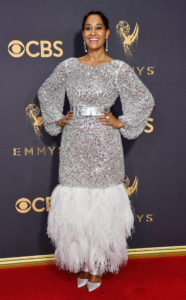 XoXo 💋