I've been wanting to change the floors in our condo since the day I moved in +16yrs ago! Well, the time has finally come and I'm beyond excited to finally have the floors I've always wanted.
After a ton of research (Houzz was super helpful) and back and fourth with various flooring stores (brick & mortar and online) we landed on this taupe/gray wide plank oak COREtec Plus floor. It's the latest in floating floors and it's going down as I write this while drinking a yummy red! What do you think? Here is the old pine against the new…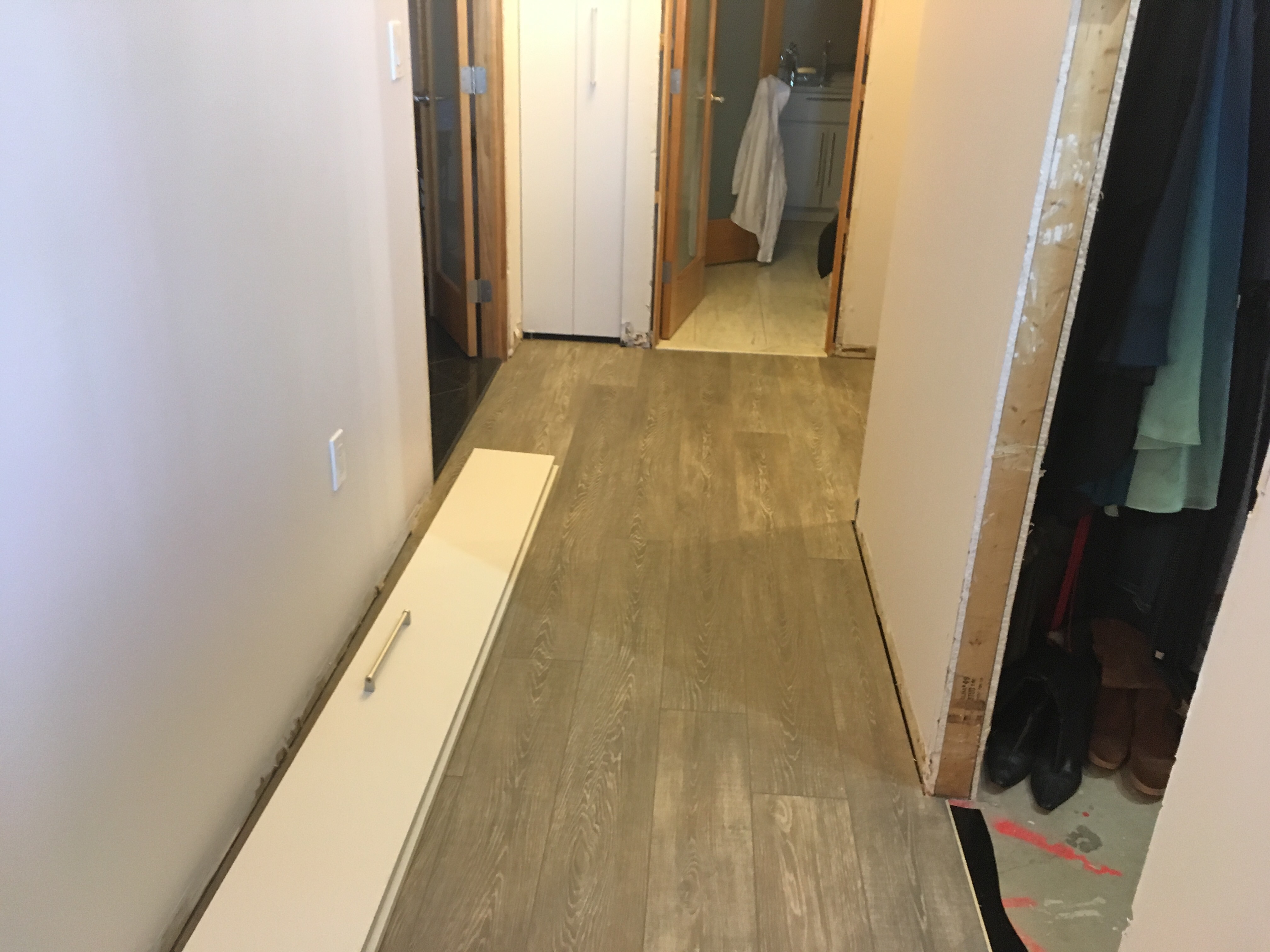 And the boys room…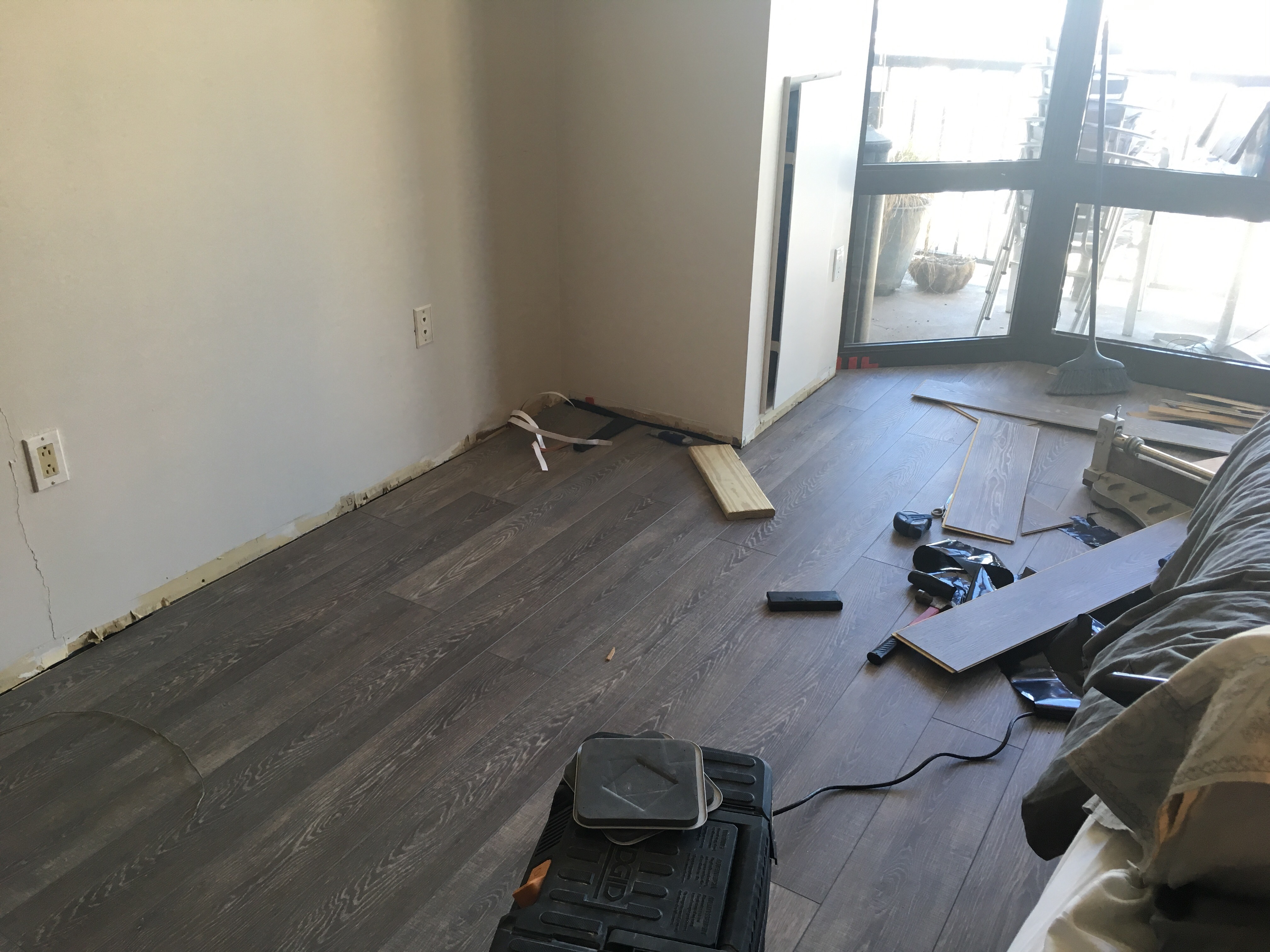 It's a real pain in the you-know-what to install and up until today you-know-who has been doing most of the installing but I think it looks awesome and can't wait for it to be done so I can start merchandising!!!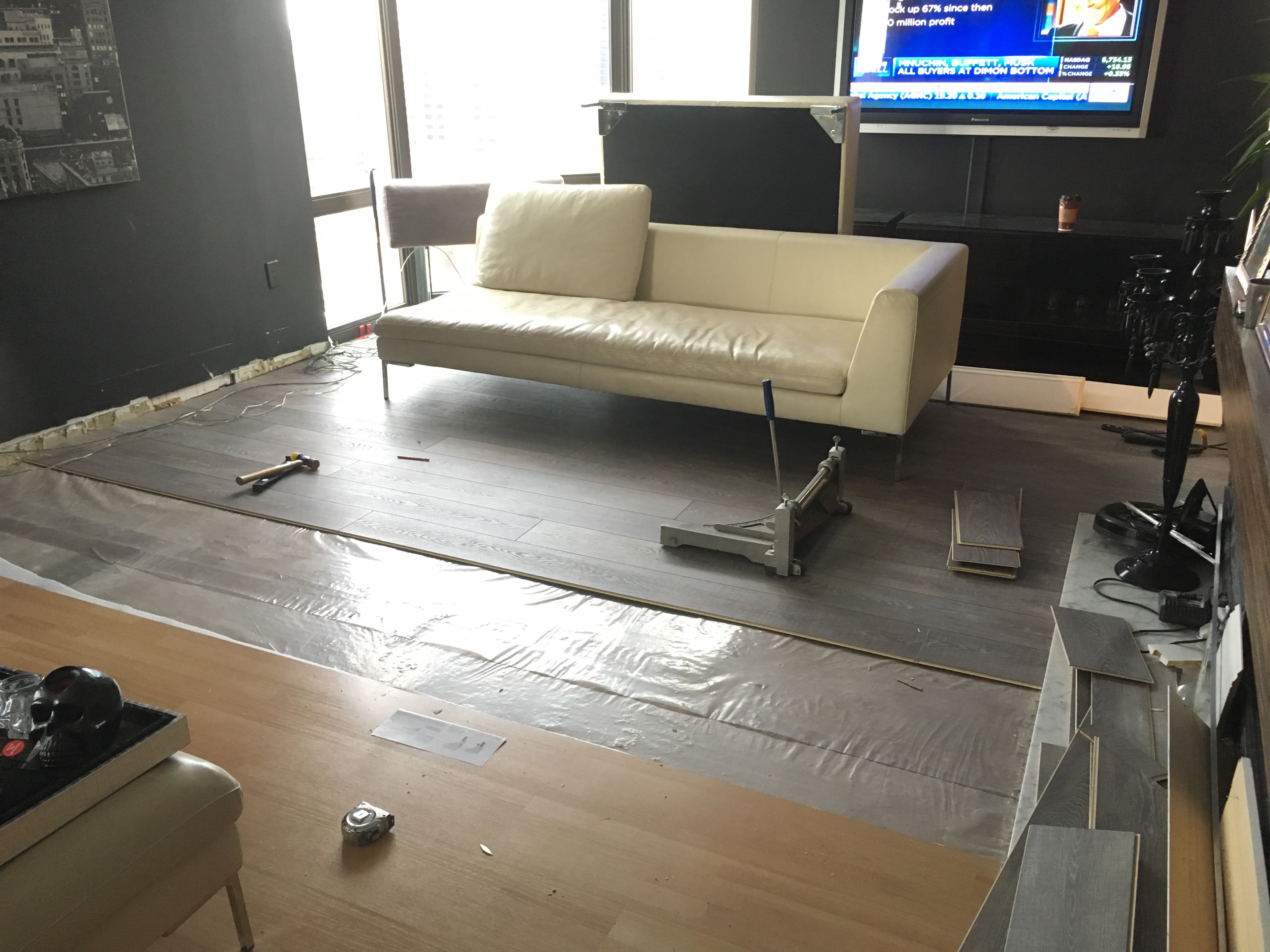 If you're in the market for a new floor, let me know. I've done the research and can help guide you in the right direction.