Confused by my Instagram feed of Hanukkah menorah lights & "Christmas" trees? As my husband says, we don't want to confuse the children. So, in the spirit of not confusing my followers, allow me to explain.
Since said child is now 12 and hardly ever confused by anything, I felt it was time to bring back my childhood tradition & put up a New Year tree. That child even helped schlep the tree home from the store so technically, one could call him an accomplice!?
Last time I had a full size tree was the year Phil and I met. I was living in Manhattan & had a fancy faux white dressed up in blue & silver decorations -Hanukkah colors I told everyone who would come over to admire it. I loved it so much that in February, when Phil came to pick me up for our very first date, it was still up. He later told me that he was confused because he thought that I was Jewish. So you see, it is he, my American husband, who was confused.
Over the years I've found less than acceptable replacements in the form of rosemary bushes & other plants but great traditions should never die -even if they are based on iron curtain Communist ideals- so, after a 17yr hiatus, mine is back.
Growing up in Russia in the 1970's we were not permitted to celebrate any religious holidays so New Year was pretty much all we had & it was a big deal! I remember the excitement of the New Year tree, a freshly cut Ёлка (Yolka/spruce) that my father would bring home the night before NYE. Decorating & watch it spin (yes, we didn't have water but we had a fancy tree spinner that was the envy of the neighborhood) was nothing short of amazing.
It was a special time of the year & every Soviet child not only had a ёлочка but also a photo of them standing in front of it…
This is me, probably age 5, in a handmade dress & tiara by my mama & earrings I borrowed from my baba Alla's jewelry box. Who knew I invented the now overused teapot pose!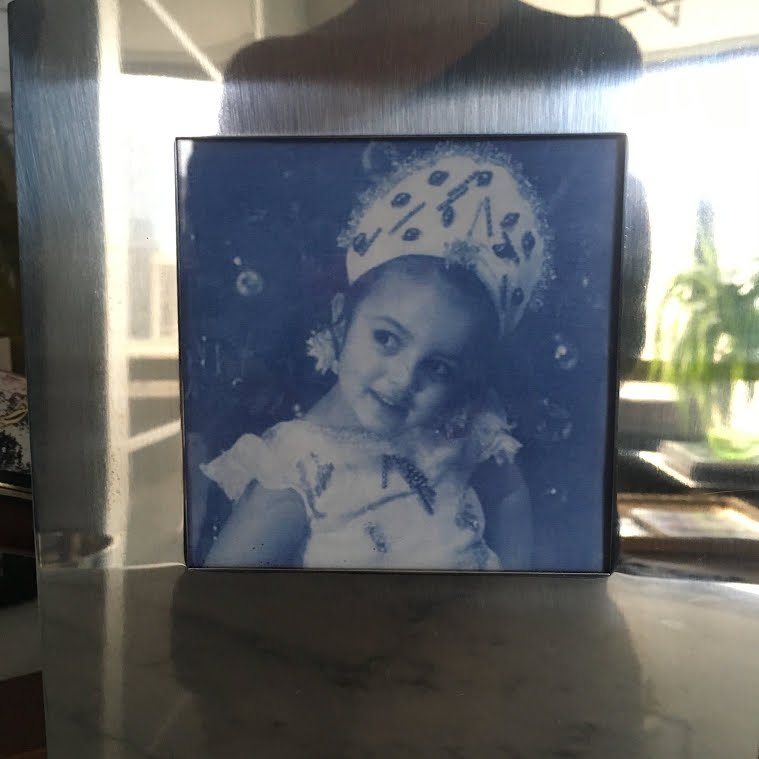 Then there was the song that every Soviet child knew the words to. If I recall correctly, it was taught in school alongside the then commonplace propaganda like salutes, slogans, flag ceremonies & other Communist rituals.
For all you Soviet history buffs or, doubters of the origin of the Soviet tree, check this out! So now you know & I hope less confused by my recent Instagram shakeup that started with this photo.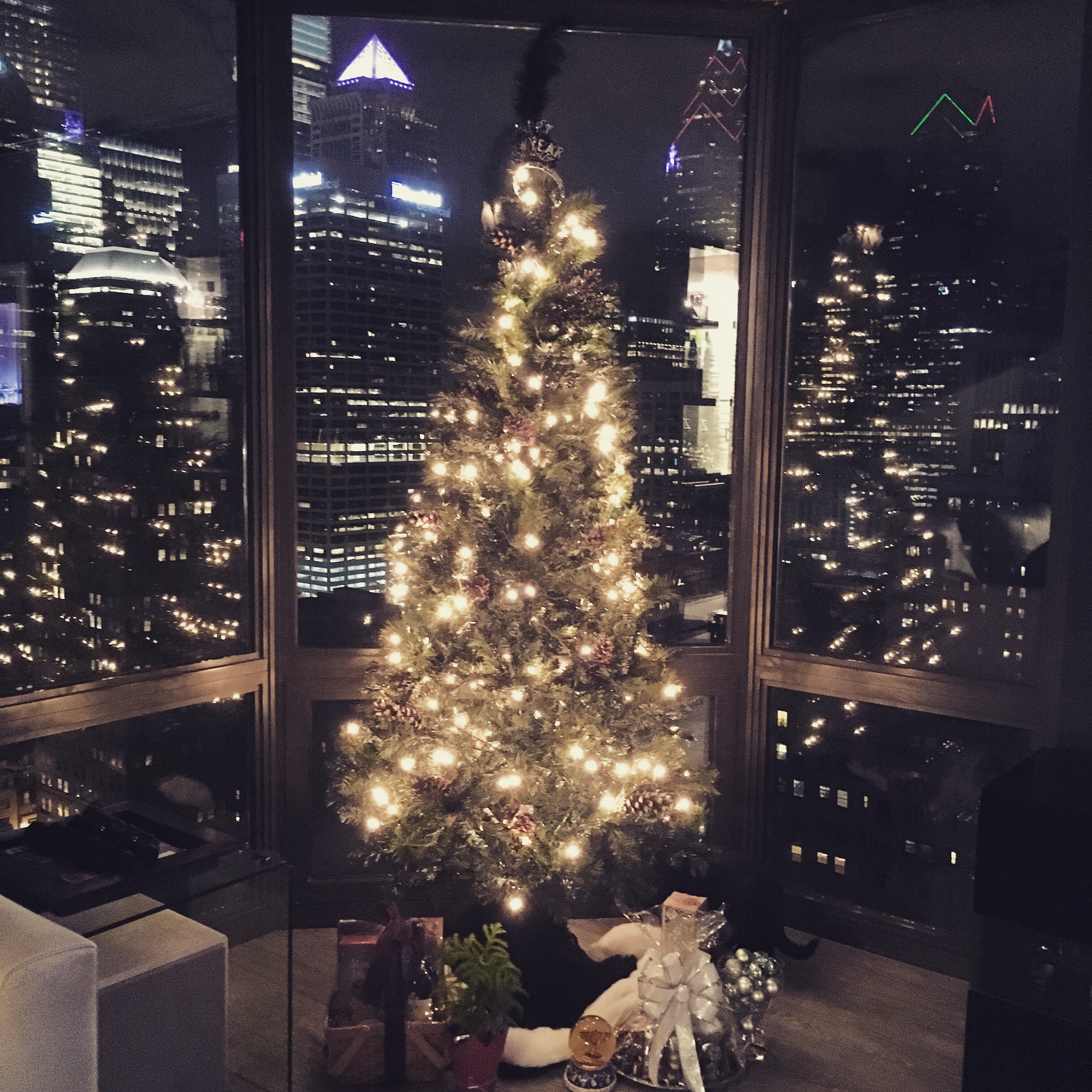 What are your family traditions & how do you keep them alive?
Happy Holidays and hope you're busy making new memories!
XoXo Alya