How does the famous expression go? Good things come to those who wait?
Well, I can't say that I'm a very patient person but I think that in this case my passion, commitment and yes, patience, has paid off because yours truly has been awarded The Liebster Award. Thank you Jojo from The Cup of JoJo for the nomination!
I'm grateful and completely overwhelmed by the amount of support AlyaBuzz has received over the years and I take this nomination as further confirmation that what I'm putting out into the world is worthy and worthwhile.
Most people probably have no idea what The Liebster Award is, and that's cool. This award is given to bloggers by bloggers for engaging readers and creating valuable content. It was created in 2011 as a way to help new bloggers stimulate their sites and gain exposure early on in the process. Granted I'm no spring chicken to blogging, ever since dedicating more time and energy into all of the AlyaBuzz properties (this blog, Facebook, Instagram & Twitter), it's great to see my hard work being recognized!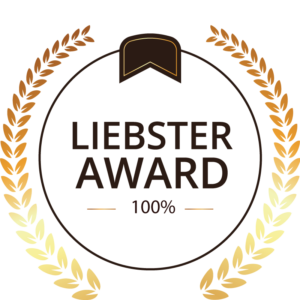 Although there is no physical award, it's definitely a great way to be discovered as well as connect and support the rest of the blogging community. The Global Aussie is a great resource if you've been nominated or would like to nominate a fellow blogger. As for me and as part of the Liebster Award rules, Jojo has designated a set of questions to be answered by each nominee. We are then also required to nominate other new bloggers and have them answer a completely different set of questions…Here we go!
Q&A
How/why did you start blogging? 
It was a midsummer's day in August and I was taking a break from helping my husband DIY our newly purchased beach house. Here we were 2 city people creating a weekend retreat for our then 2 year old son who had become the center of our world. I was working full time and hating what I was doing but…family, fashion, food, travel and yes DIYing made me extremely happy. Writing and sharing my experiences made me even happier so I decided to give it a go! I launched AlyaBuzz on Blogger and then spent hours, days, months and years learning all the in's and out's all while working full time. I'm still learning and will probably never stop but that's the beauty of blogging in this ever-changing digital world!
Name the top 3 most beautiful places you have ever visited. 
Santorini just 3 weeks ago, Capri a few years back and then there is Paris!!!
What is the most extreme thing you have ever done? 
Just recently in Santorini, cliff jumping in Amoudi Bay. You must try it!
What/who inspires you to travel? 
My mom was my first inspiration and gave me the travel bug. Now, it's my son whom we've been traveling with since he was a baby. He's only 12 but has already traveled to countries that I haven't been to so, I think that I've done my job!
What is your advice to new bloggers? 
Probably the same advise I keep giving myself. Don't get discouraged. If you get overwhelmed, take your time, do your research and find blogger support group like those on Facebook. Keep thinking back to why you started blogging in the first place and if you love writing and sharing your passions, don't give up. Don't pay attention to those who roll their eyes or dismiss it as a fun little hobby. It may very well be and that's cool or, you may be the next Liebster Award Winner! #LOL
For what in your life do you feel most grateful?
Great Questions! When I spend time with my 86 yr old grandmother, I'm most grateful for my family and my health but, when I spend time with my son and husband, I would have to say it's my FOMO. My 'Fear Of Missing Out' approach to life has me seizing pretty much every new opportunity that comes my way.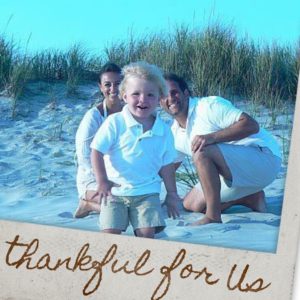 Which post that you have written is one of your favorites and why? 
This post about adoption is one of my all-time favorites. It's one of the shortest but most meaningful because it's about everything that I love and stand for; Love, Family, Acceptance and Perseverance.
Thanks again for nominating me Jojo and now, with my part done, I would like to announce my Nominees! If you accept my nomination, please copy these questions into your blog and answer them accordingly to complete your nomination. Can't wait to hear from you all and Congrats!!!
Who/What inspired you to get into blogging?
How did you pick your blog's name?
What is your favorite quote and why?
How or Where do you come up with your blog ideas?
Advice for new bloggers?
What is something not many people don't know about you?
What is your most proud moment in life thus far?
For further instruction or questions, please email me at alyasherman@gmail.com
XoXo
Alya