I was Jacob's sous chef as he prepped the carrots and ginger for our homemade carrot juice. I love the spicy taste of ginger in juice but have never used it until today. Who knew it was so easy and…isn't he the cutest sous chef you've ever seen?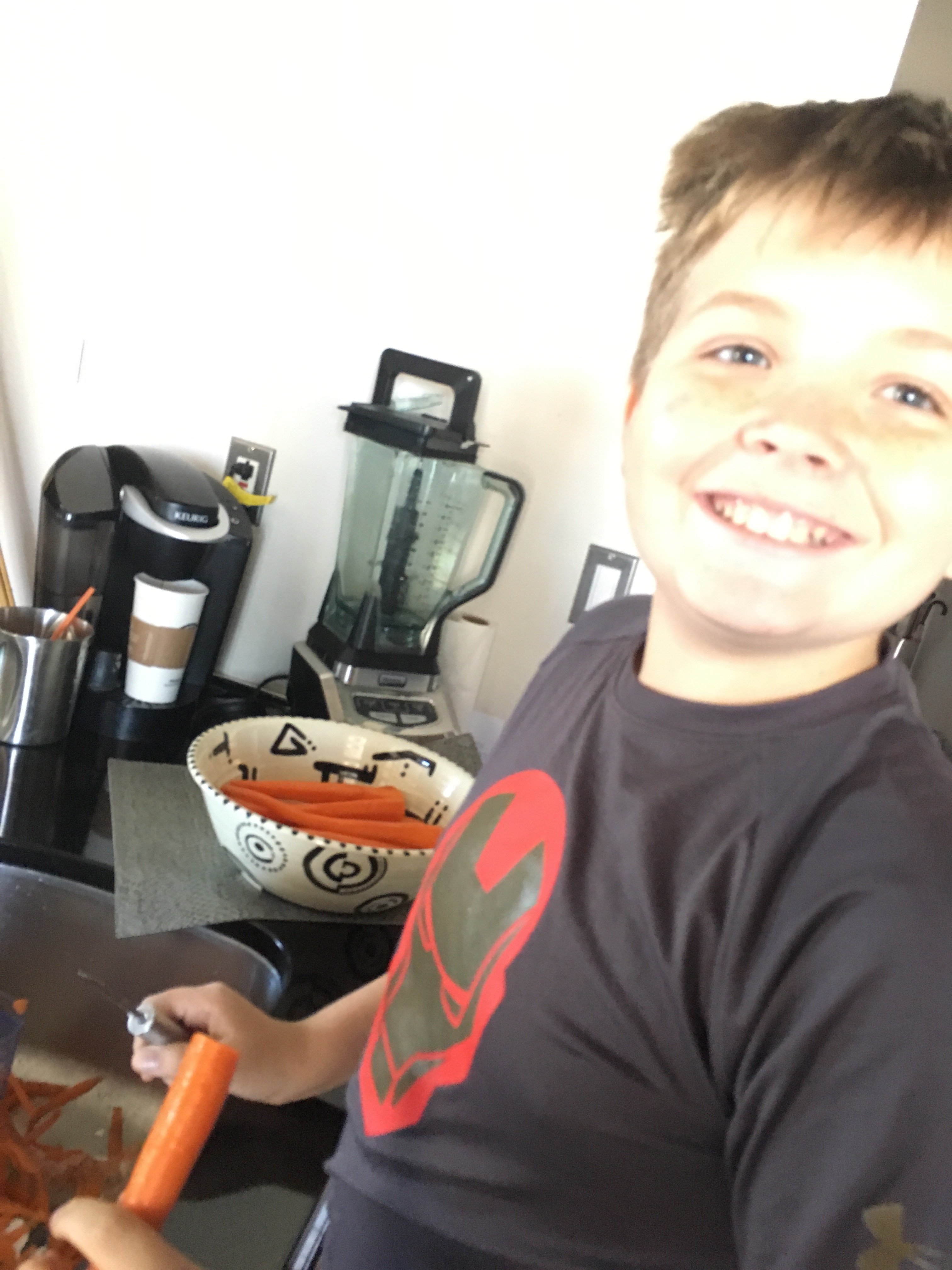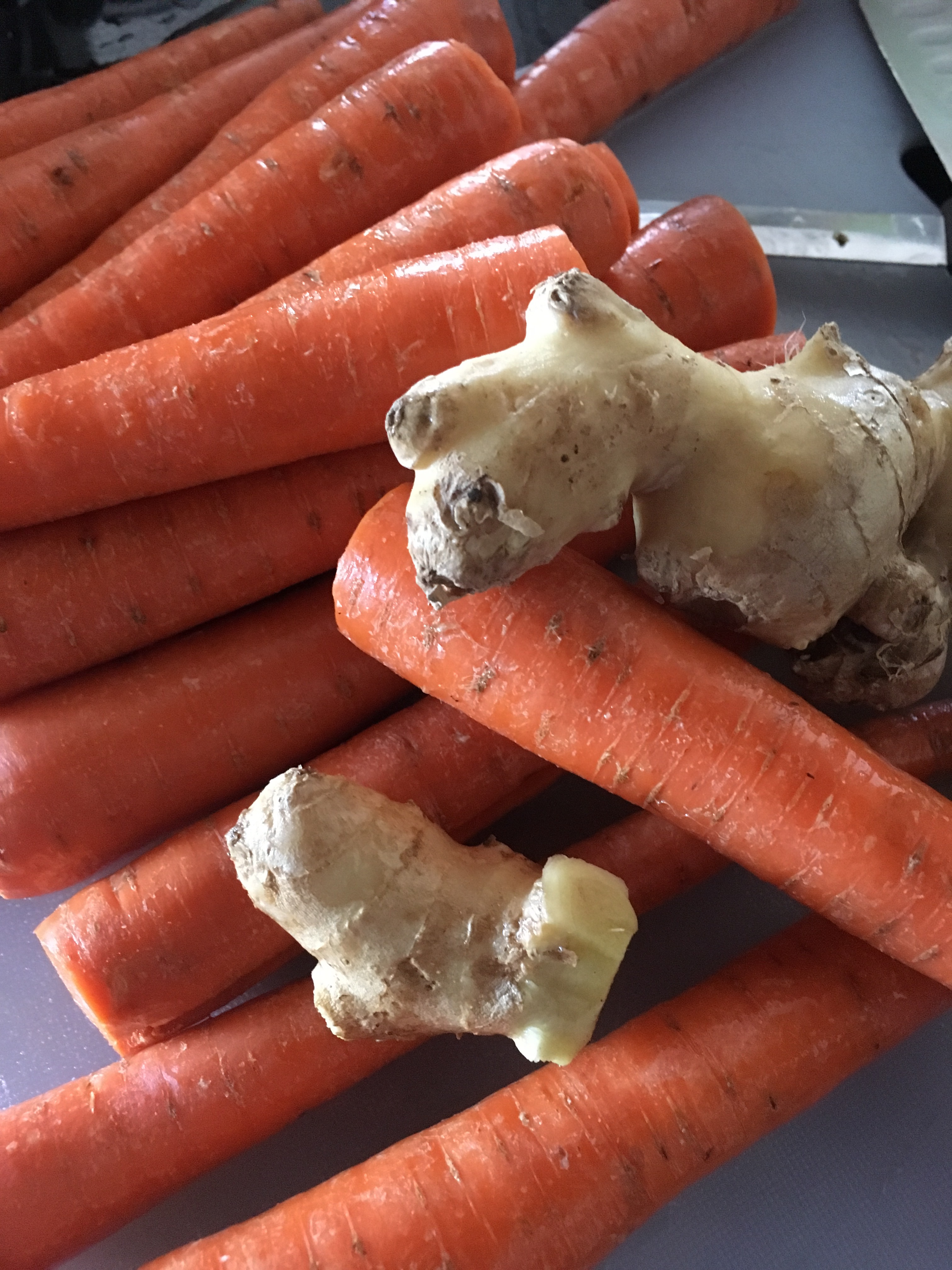 ​
​Added a few apples for a bit of sweetness.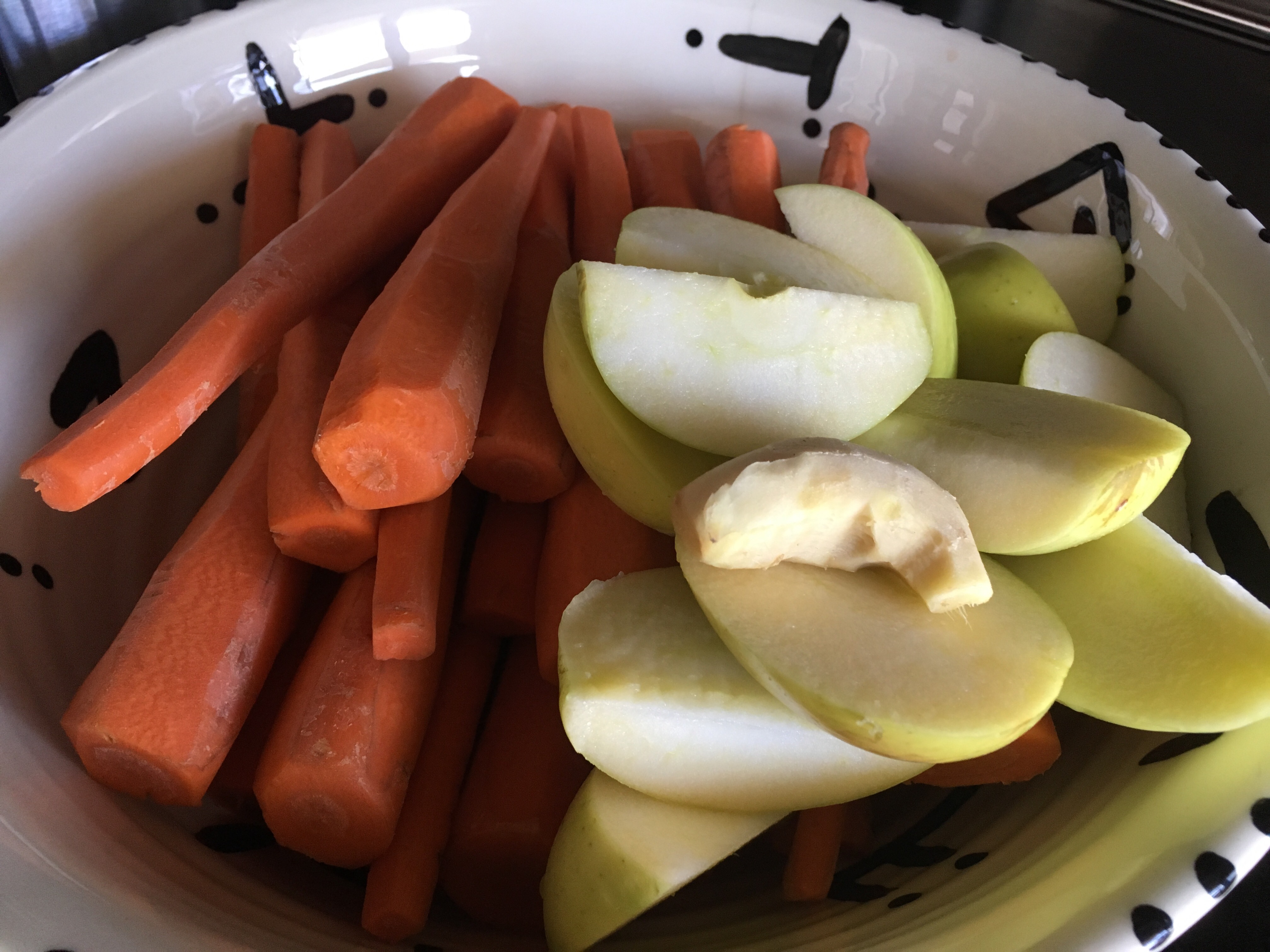 Cheers to being healthy!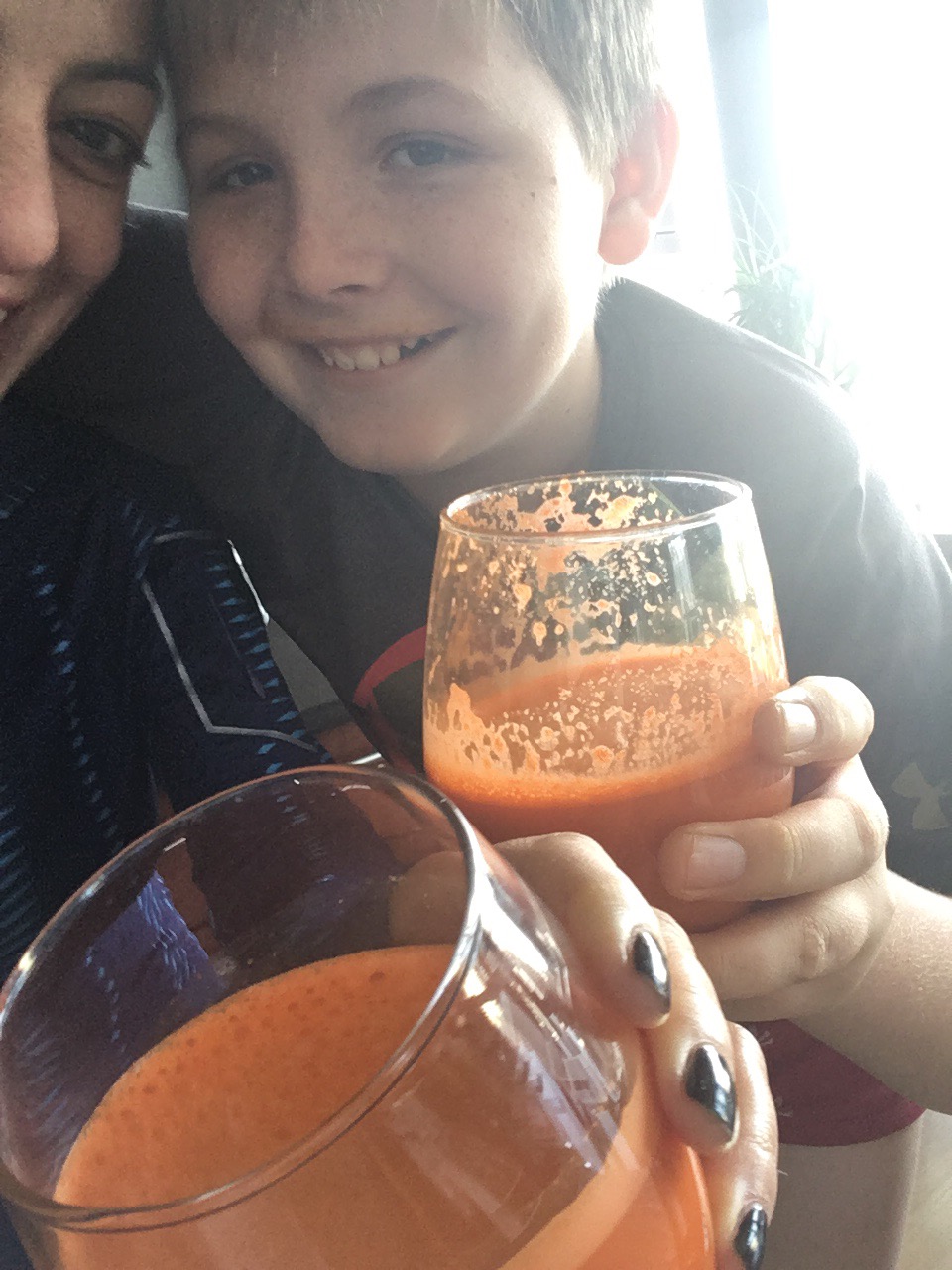 ​