Tonight's dinner was a HUGE success! A Fred Flintstone sized rib eye grilled and topped with sautéed mushrooms…Yummy!
If you like steak as much as I do, here's a super simple how-to for your next dinner.
Rub both sides of the steak with a bit of olive oil and dry rub (or kosher salt) and grill each side for a few minutes depending on desired temperature. In a separate skillet, season (with kosher salt) and sautée mushrooms until golden brown. Add the mushrooms to the steak and enjoy!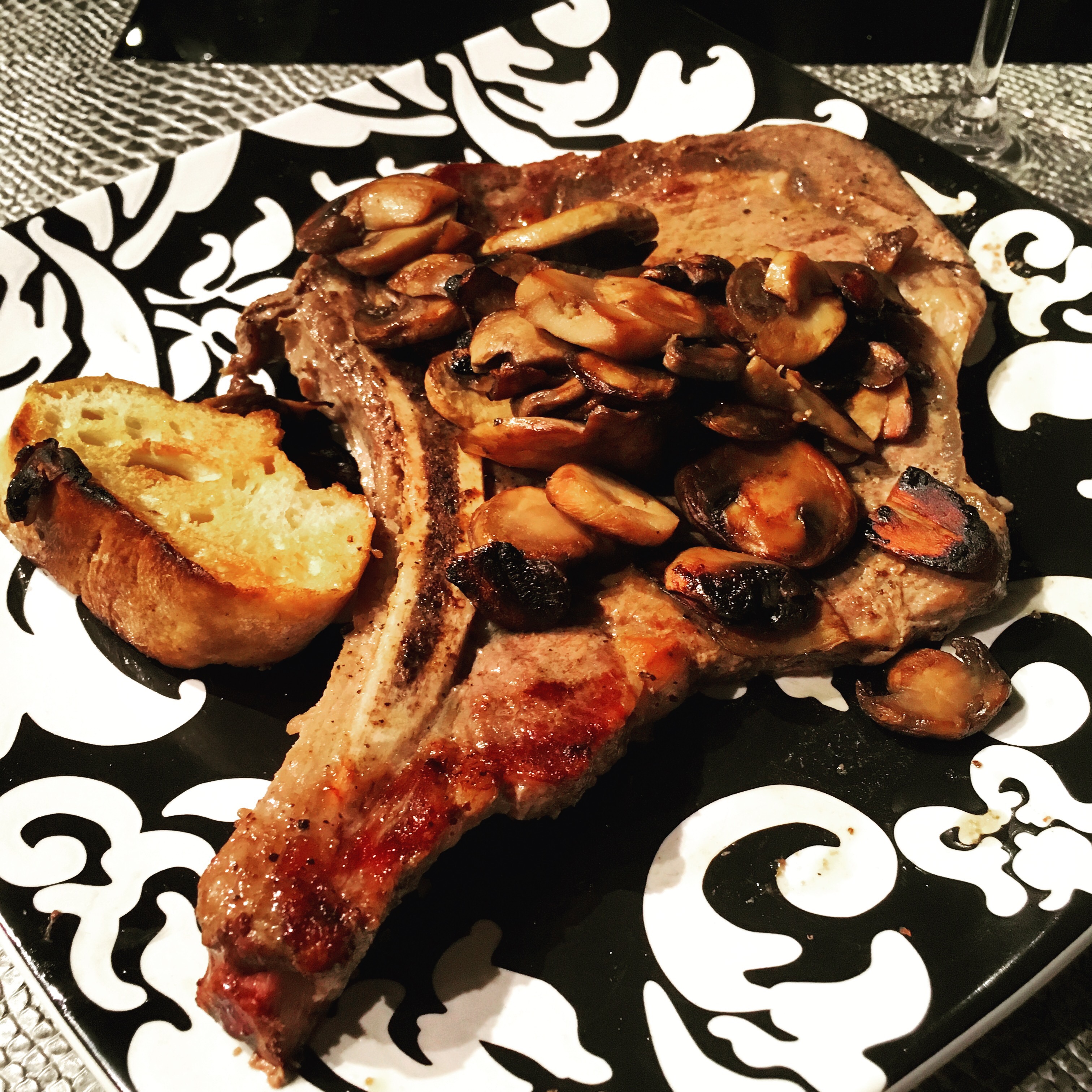 #familydinner #foodie #foodporn