If you had to choose one city that you've traveled to that personifies your personality, what city would it be? Why?
I'll start and say Paris!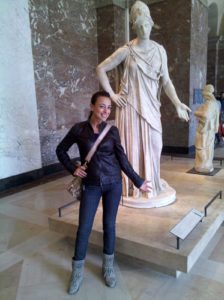 Why? There are so many faces to the City of Lights. On the surface it's pretty perfect; poised, pristine and put together but, if you spend some meaningful time getting to know it, you will learn that it has much to offer. I often feel like that's me or, how people perceive me at first sight. I can't say I like it but such is the society that we live in where people judge before they get to know someone on a deeper level. Here's one of my older travel posts from Paris, Ménage à trois when we introduced Jacob to this magical city at the awesome age of 6!
Ok enough about me, your turn…tell me!