It's #NationalMargaritaDay so I ask, how do you like yours? Have a great recipe I can try "tonight"? 😉 Here's one for my favorite kind of Margie, blood orange…enjoy!
Made with fresh blood oranges, limes, agave nectar, tequila and a tiny hint of vanilla. Amounts listed below = 1 drink so multiply as necessary.
INGREDIENTS
2 ounces silver/blanco tequila
2 ounces fresh blood orange juice (about 1 large blood orange, juiced)
1 ounce fresh lime juice (about 1 lime, juiced)
1 teaspoon light agave nectar
1 tiny drop pure vanilla extract (optional)
Salt and brown sugar rim (use all salt if you want)
2 teaspoons kosher sea salt and/or Himalayan salt
1 teaspoon brown sugar (optional)
Lime wedges
If you've been preparing for this day like I have, blood orange ice cubes add a nice touch 😉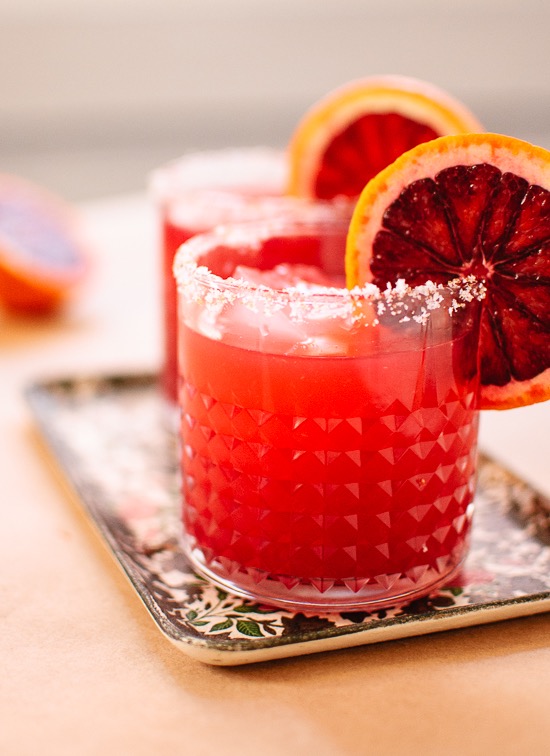 INSTRUCTIONS
Mix together the salt and sugar on a small plate (preferably one just slightly larger than the top of your margarita glass). Run a wedge of the blood orange around the top of your glass. Dip the top of the glass into the salt blend at a 45-degree angle and roll it from side to side to catch the salt. Add ice cubes to your glass and set it aside.
Fill a small cocktail shaker with ice. Pour in the tequila, freshly squeezed blood orange and lime juice and agave nectar. If desired, add a drop of vanilla extract (don't pour it straight from the bottle, try the blunt end of a fork as a dropper).
Put on the lid and shake for 30 seconds. Strain the liquid into your glass and garnish with a slice of blood orange, if desired.
Recommended tequila: Milagro, Malinalli or any other 100% agave silver tequila. Voila!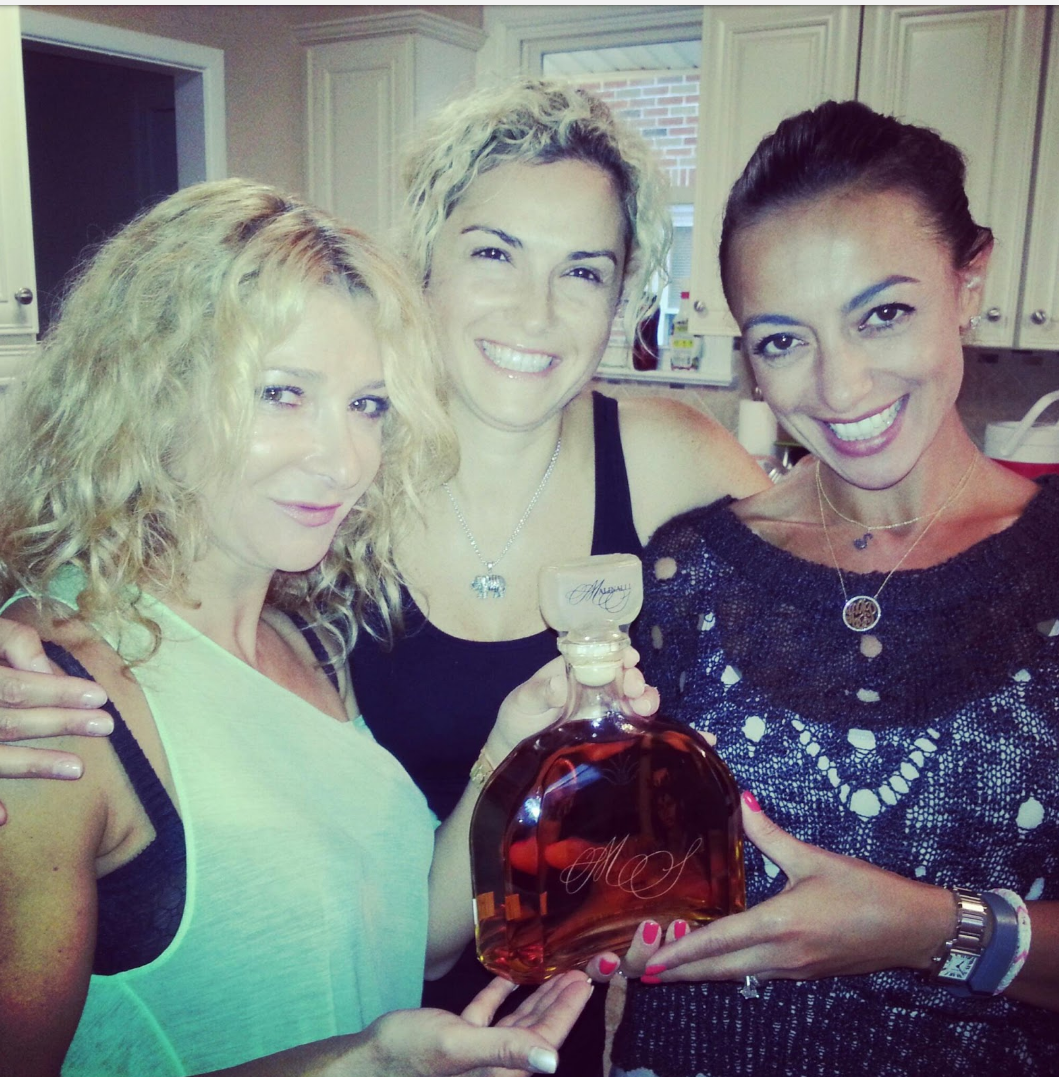 I have an extra special reason to celebrate, look what landed in my mailbox today ugh!!!