I don't know, am I getting old or just jaded but I'm completely underwhelmed by the fashion at tonight's GRAMMYs.
What in the world were these people thinking and don't they have professional stylists to show them the way?
This Tom Ford ensemble has all the elements I love; the color, the liquid metal, the feathers. But put them all together, the look is a mess.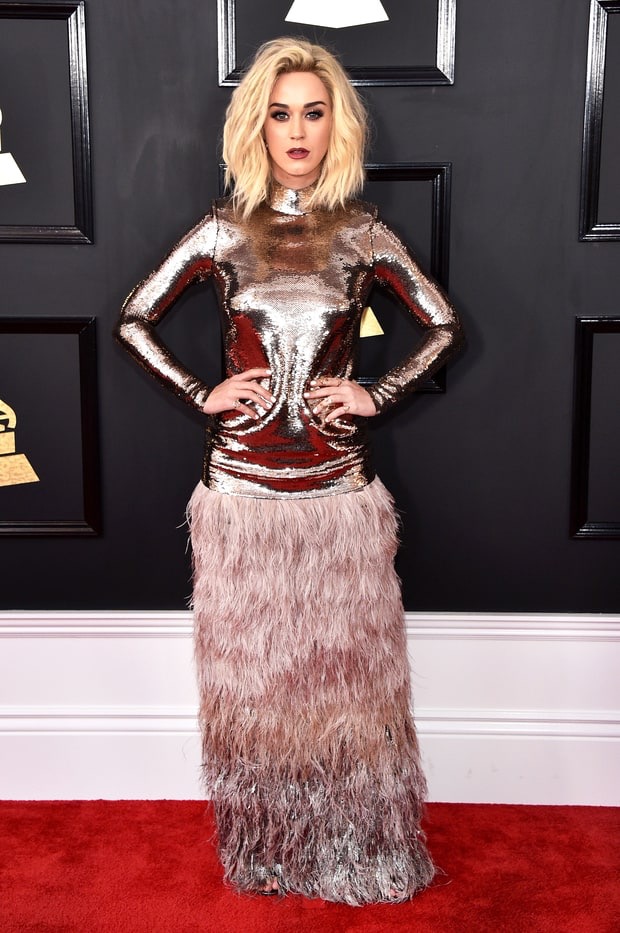 Everyone is crushing on Adele these days but I hate this and her tribute to George Michael…total ZZZ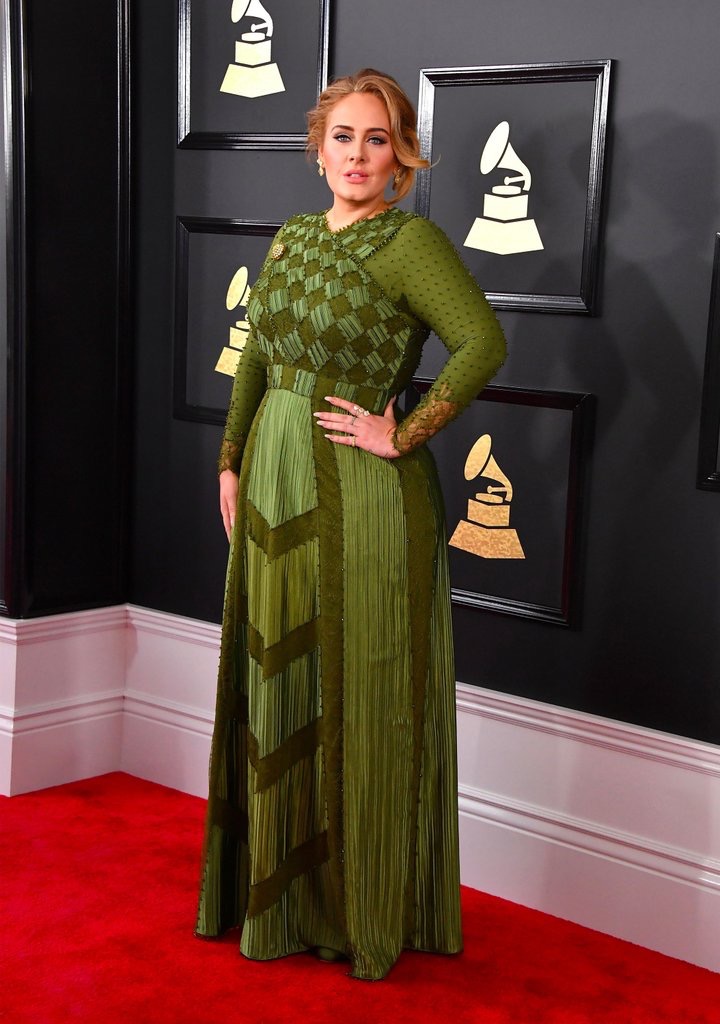 There's a whole lotta 80's gaudy gold lame going on here, hate it.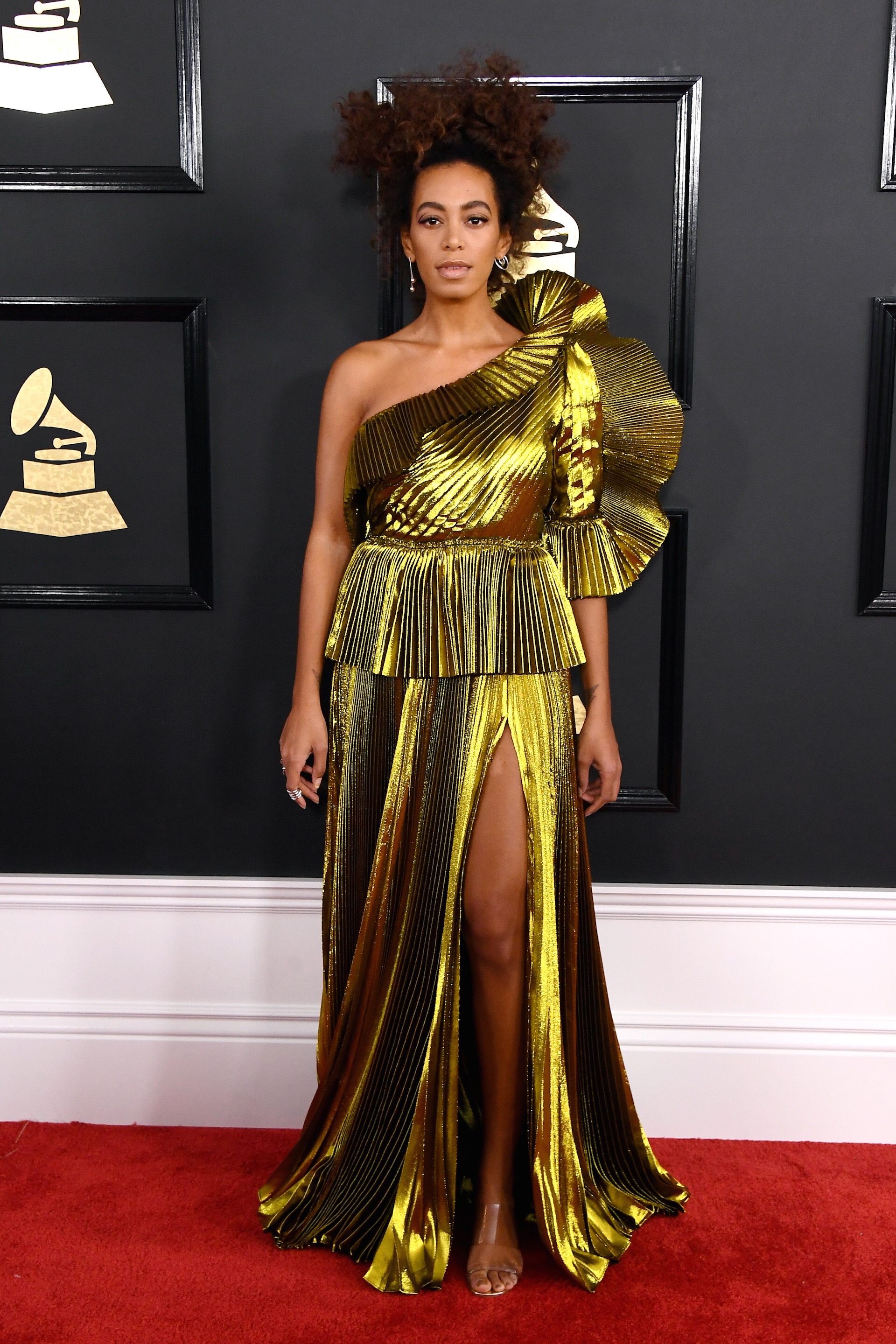 and this isn't even worth discussing but Andra baby, fire your stylist immediately and call me PLEASE!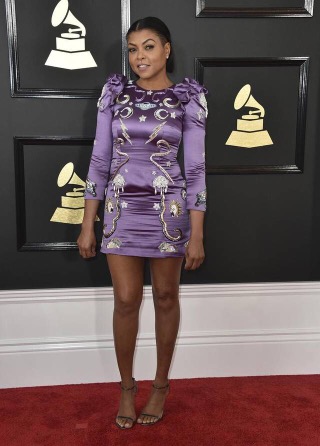 Cee Lo Green man WTH?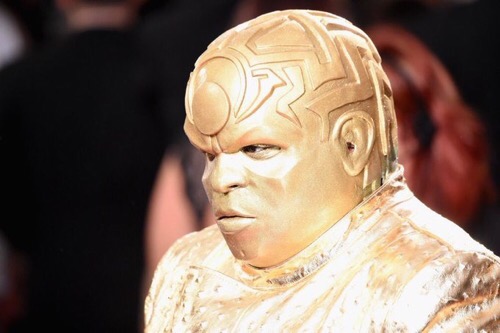 I guess if I had to pick one or 2 looks they would be Chrissy Teigen's edgy cutout gown and Heidi Klum's barely there liquid metal mini…and her legs to go with it!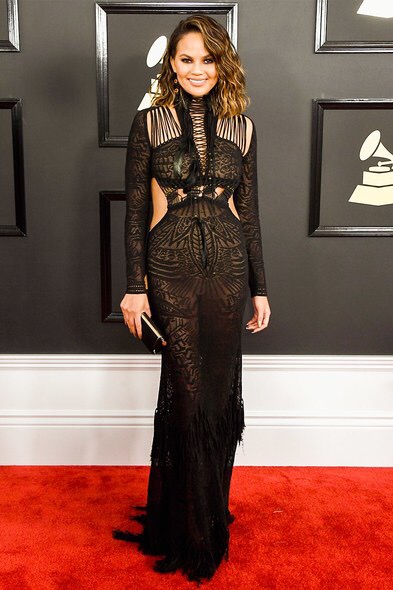 What did you think? Am I just not hip to the latest trends anymore?