Cheers to the weekend at the super sexy Ranstead Room!
Down a dark alley and behind a black nondescript door there's a super sultry speakeasy called the Randstead Room. With its plush red leather booths, damask velvet wallpaper, crystal chandeliers and craft cocktails, all that's missing is a fireplace and a furry throw to make you want to call this place your second home. Cocktails range from classics & seasonal specials to your choice of liquor and fresh fruit & herbs. I started and ended the night with a vodka grapefruit after the first was so pulpy and delicious.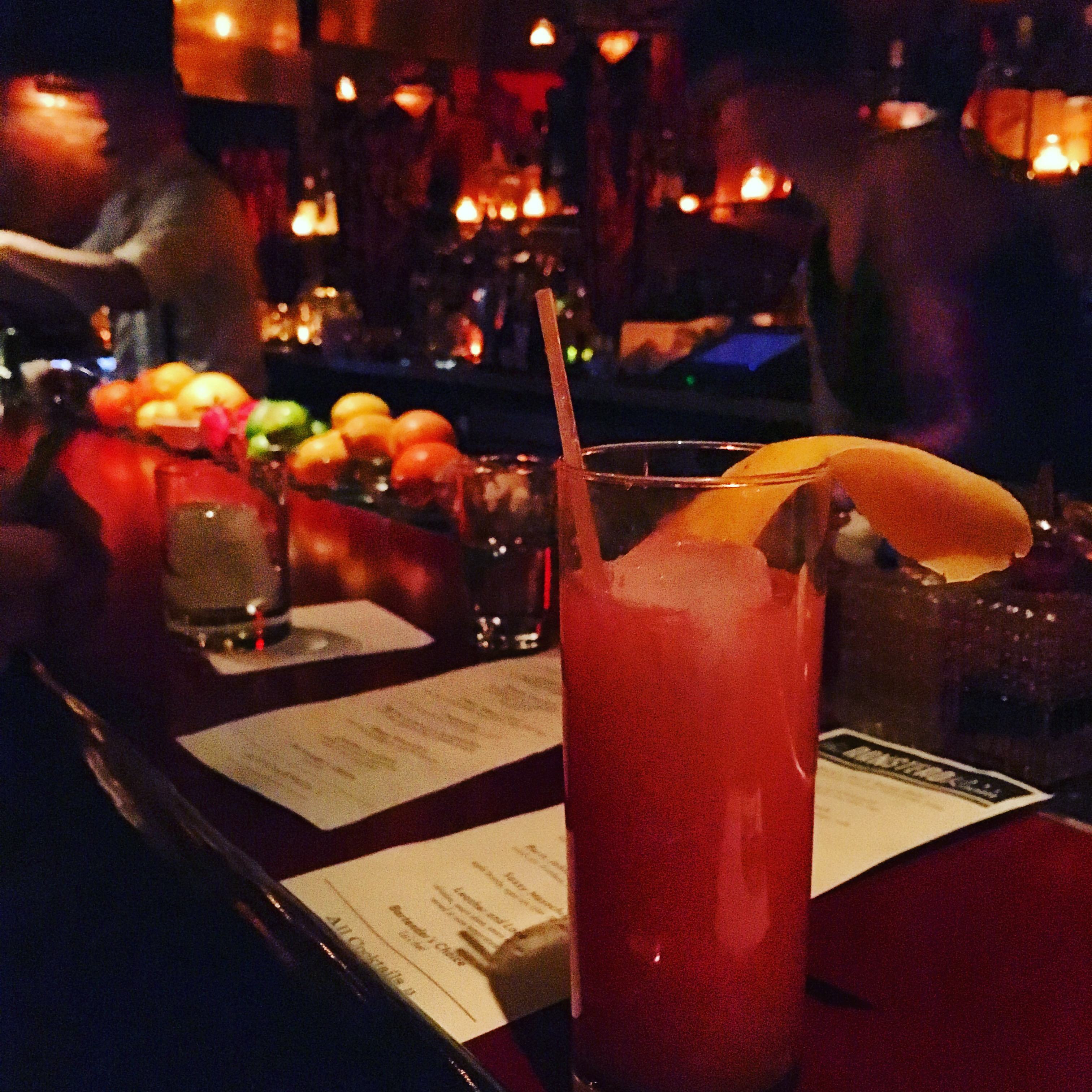 "Once, during Prohibition, I was forced to live for days on nothing but food and water." – W.C. Fields
Don't be like W.C. Fields, check out the Ranstead Room immediately!
Want to go back in history and celebrate the end of the Prohibition by mixing and sipping classic and craft cocktails like the Sidecar, Jack Rose, Bees Knees, and Southside? Then join the Ranstead bartending pros (and me) for their next cocktail class and learn to be awesome.
Hope to see you there!